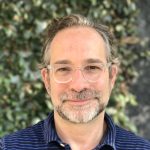 COLIN MANGHAM develops and markets new and important ideas, initiatives, and organizations. For over 25 years he has supported the success of dozens of Fortune 500 companies and other Big Brands, 100+ early-stage ventures, non-profits including the World Wildlife Fund, and NGOs including the United Nations.
Mangham's career-long fascination with how things work and why people do what they do led him to discover biomimicry, innovation inspired by natural forms, processes, and systems. He is a Certified Biomimicry Specialist, has served as the Chief Marketing Officer for Biomimicry 3.8  and its Institute (Janine Benyus), and is the founder of Biomimicry LA.
His TEDx talk, titled "Find Your Woods," focused on how reconnecting with nature can inspire and build upon new and even powerful ideas.
Mangham is a co-founder of Conservation FWD, for which he serves as Executive Director.
More at: ColinMangham.com