Conservation from here, at this time and in these United States, benefits from both a historical revisitation and a contemporary reframing of its challenges, solutions, and methods in proper context.
Especially as we live in a time when just the mention of environmental issues can fast create a political and ideological divide. Conservation should, however, be a unifying topic. Chiefly as its scope includes not only conserving our neighboring species and natural resources, but also ourselves.
President Theodore Roosevelt knew this well, and at the turn of the 20th century deftly walked a delicate line between divergent perspectives. He built his life around and legacy upon the conservation of species.
In this year commemorating the 100th anniversary of the U.S. national park service, we pay tribute to him … to his peers in the past and torchbearers in the present … and to all species here today, and gone forever.
"The conservation of natural resources is the fundamental problem. Unless we solve that problem, it will avail us little to solve all others." ~ Theodore Roosevelt, October 4, 1907
"CONSERVATION FROM HERE" originates at the home of the conservation movement's most historically recognized champion, Theodore Roosevelt. Through the visual and emotional enticement of art, and supported by ongoing programs and curricula, the exhibit leads viewers to the understanding that conservation begins, for each and every one of us, wherever "here" might be … a moment in time, a longstanding or newly formed perspective, a physical place we inhabit or otherwise hold dear. This multimedia exhibit originates at Sagamore Hill National Historic Site, the home of Theodore Roosevelt, and examines a more than 100 year-old promise of conservation, inspiring a new generation to revere and conserve animals and their habitats.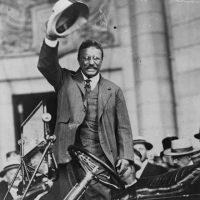 Theodore Roosevelt
"We have fallen heirs to the most glorious heritage a people ever received, and each one must do his part if we wish to show that the nation is worthy of its good fortune." – Theodore Roosevelt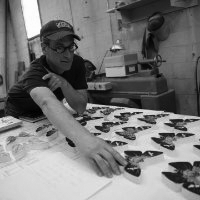 Joseph Rossano
Joseph Rossano, born to clinicians and research scientists, graduated from Louisiana State University as an artist. His path joined him, via mentorship, collaboration, and exhibition, with renowned artists and institutions including Dale Chihuly, Judy Pfaff, The Pilchuck Glass School, Waterford Crystal, Museum of Glass, the South Australia Museum, and Google.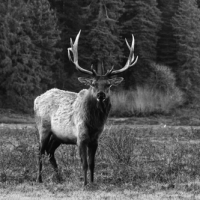 Roosevelt Elk
We will install a herd of life-size Roosevelt Elk on the patch of lawn that once hosted Roosevelt's listeners. The exhibit will take place in three distinct, but unified venues: The Old Orchard House at Sagamore Hill, its front lawn, and the gallery at the Oyster Bay Historical Society.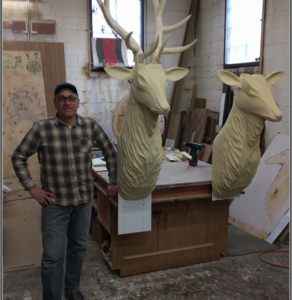 North Room Elk Sculptures in Progress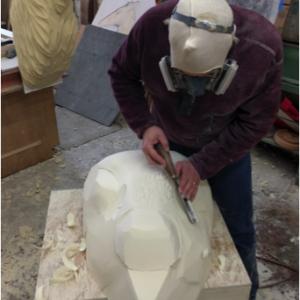 Creating One of the Buffalo Trophy Replicas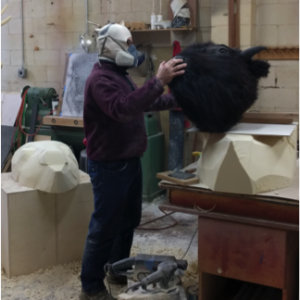 Inspiration for Buffalo Trophy Replica