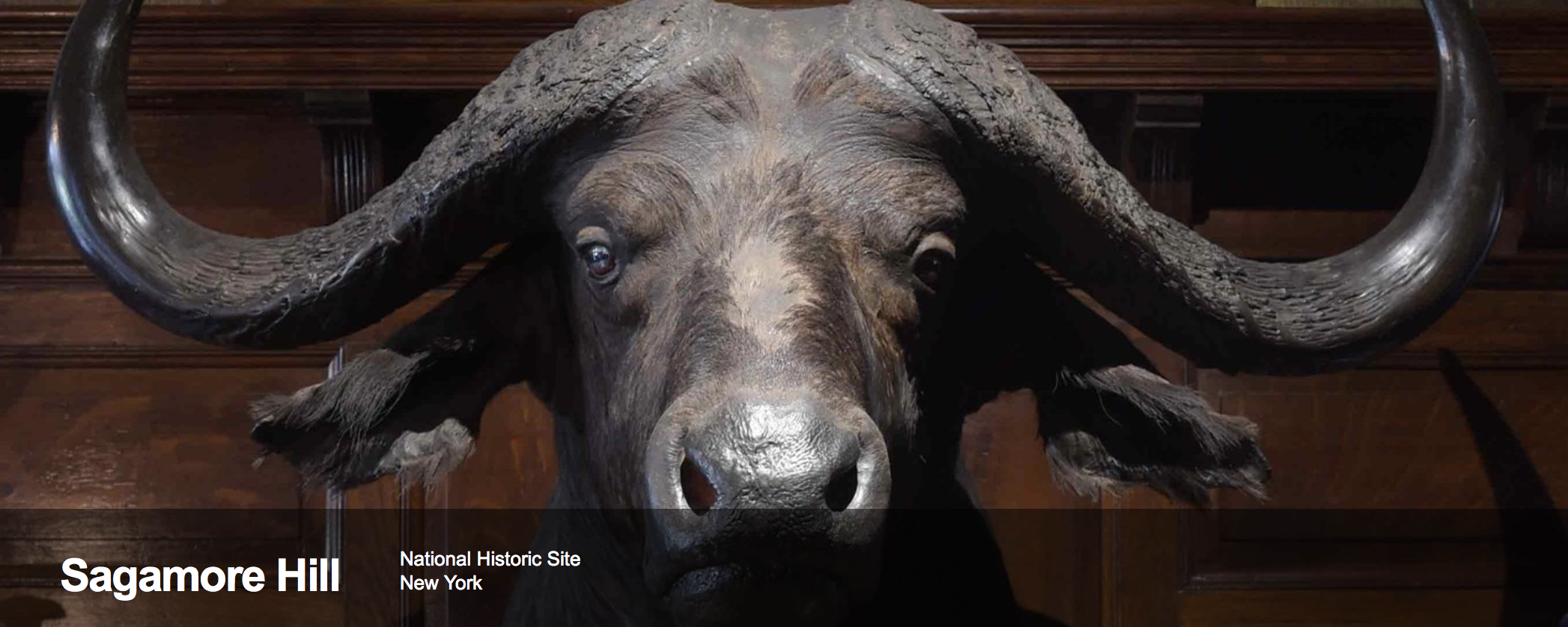 Our primary venue, and where the herd of elk are installed, is Sagamore Hill in Oyster Bay, New York. It was the home of Theodore Roosevelt, 26th President of the United States, from 1885 until his death in 1919.
During Roosevelt's time in office, his "Summer White House" was the focus of international attention. Its natural surroundings inspired the legacy of one of America's most popular presidents, who many refer to as the father of modern conservation.
More about Sagamore Hill, including a virtual tour and directions to this National Historic Site here.
Susan Sarna, Curatorial Partner
Susan Sarna has spent 27 years protecting, conserving, researching and educating people about the life and times of Theodore Roosevelt and his family. Her work is informed by her degrees in both Public History and Education and and having studied in the U.S., England and Germany. Before working for the National Park Service, and while attending graduate school, she was a high school teacher. She's well-practiced in engaging minds of all ages.